Harriers Triumphantly Battle Freezing Fog In Canterbury 10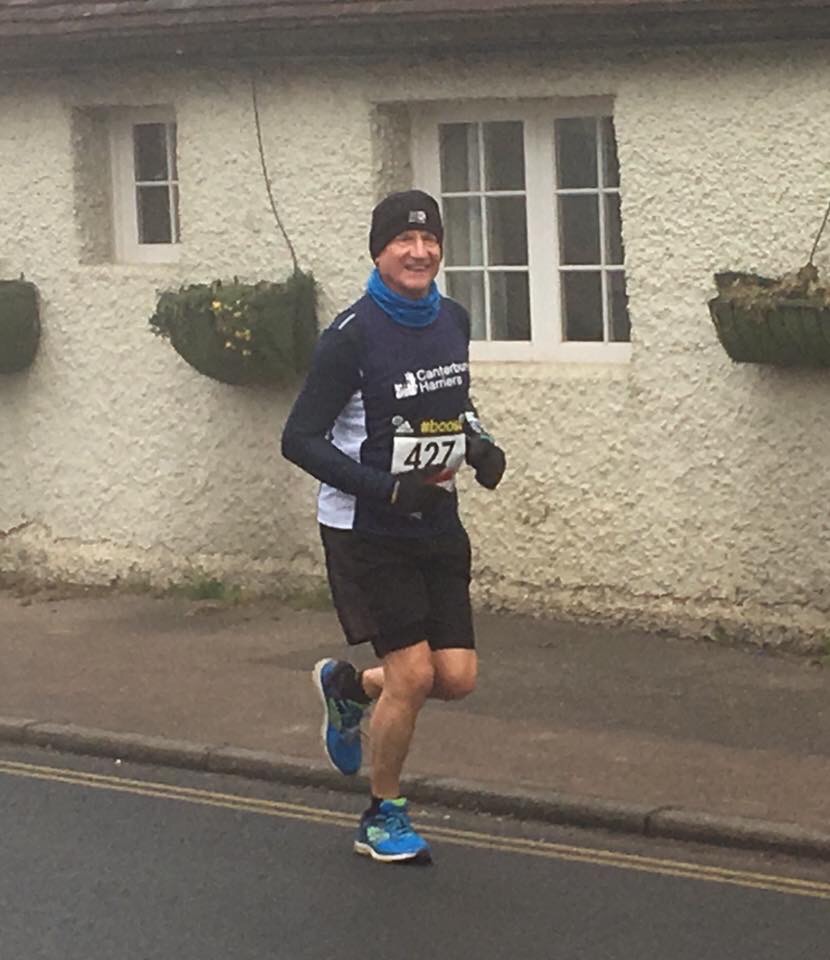 37 Harriers turned out for the Canterbury 10. The conditions certainly not ideal with freezing fog, and many icy patches not the best when coupled with some tough hills. There were 17 debuts, including  a very impressive 1.06.20 from Adam Elston and an excellent run from Philip Hadler coming in at 1.48.28! There were also some impressive PB's, 7 in total, including Gemma Jeffrey who came in at 1.16.54, a PB by two and a half minutes and Melanie Christodoulou who took four minutes off of last years debut time, coming in at 1.19.42, well done girls! There were three runners in the top 50, Simon Jones, 7th 57.41, Yiannis Christodoulou, 28th 1.01.11 and Paul Knight, 47th 1.02.50.
A very impressive set of results, in a challenging race in challenging conditions. All results can be found on the Canterbury Harriers website.