Blean Cross Country Goes Off Without A Hitch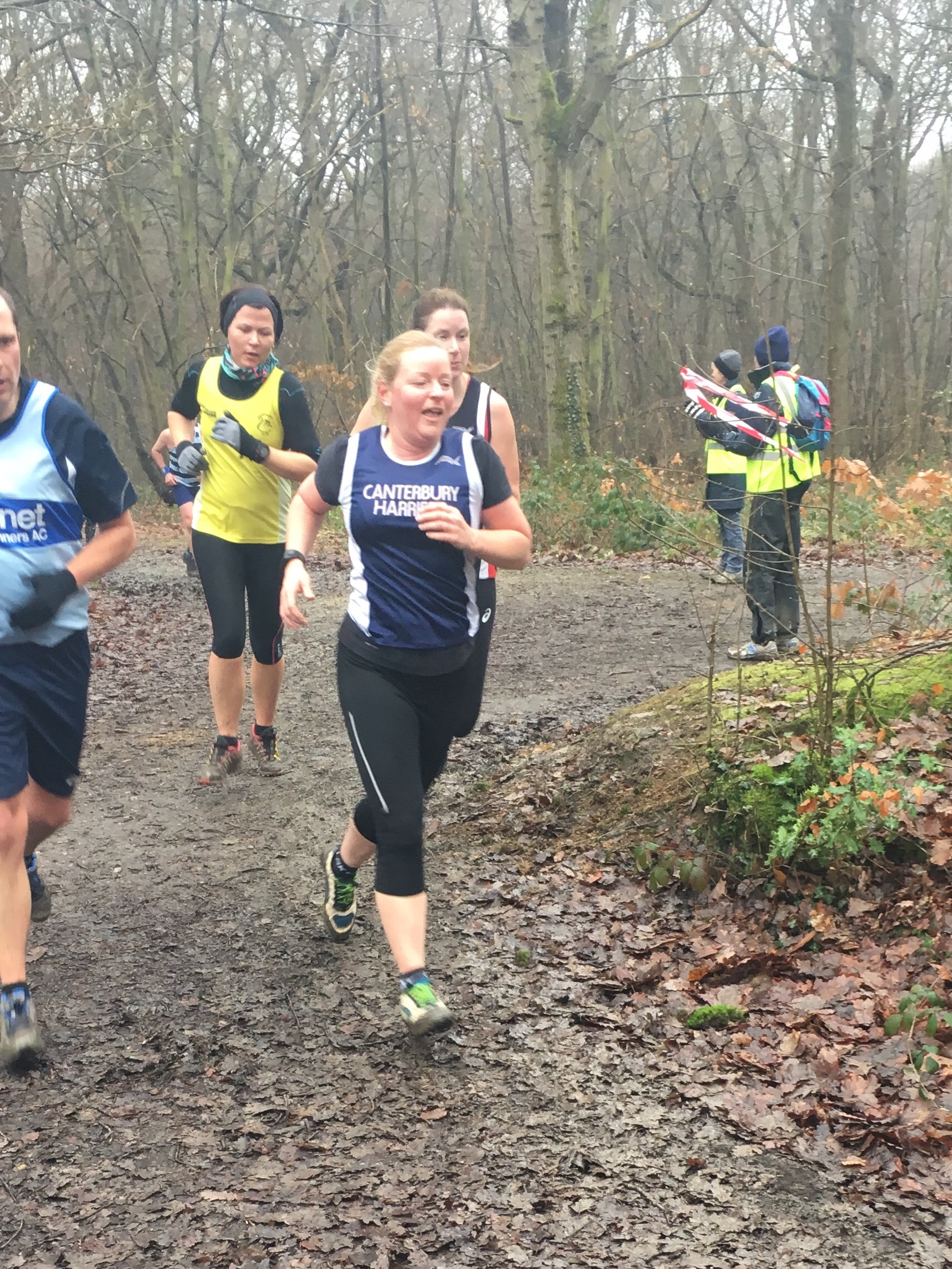 Sunday 5th February saw Canterbury Harriers host the penultimate event of the season in the Kent Fitness League. A total of 293 runners completed the course. Conditions were perfect, chilly with plenty of mud! The club fielded a large team of 35 runners. Simon Jones had another great run to finish in second place. He was backed up for the men by Yiannis Christodoulou in 7th and Paul Knight in 11th position. Barbara Wenman was first home for the Harriers ladies in 118th position backed up by new member Claire Pluckrose running her first ever cross country race ! in 124th and Emma McCabe continuing her great season in 135th position . The race also brought some members out of the closet, including Emma Greatrix, pictured, who dusted off her trail shoes for the first time in 5 years! There were plenty of other notable runs including debut KFL runs by Jethro Kimber and David Dunn. A great all round team performance and well done to all those who braved the cold, battled the mud and ran hard for Harriers.With the final race in the series at Fowlmead , Deal in two weeks time on Sunday 19th February the club lies in 3rd place in the Mens League standings,6th in the Ladies standings and 5th in the combined. We need another big turnout at Fowlmead to consolidate our team positions and maintain our proud record in the League.
Full details from the Blean race can be found by clicking on the link to the right of our website home page.