With three events and notable achievements including a first race for the club it's been a busy Easter weekend for Canterbury Harriers. With acknowledgments for results sent to Kent Messenger group by MELANIE CHRISTODOULOU.
On Easter Day Yiannis Christodoulou and Peter Hogben raced their first race of the year at the Bridge, Dartford — and achieved podium results. Yiannis completed the sprint duathlon in 3rd position with a time of 1:30:45 while Peter took 1st place in the standard duathlon, finishing in 1:38:16.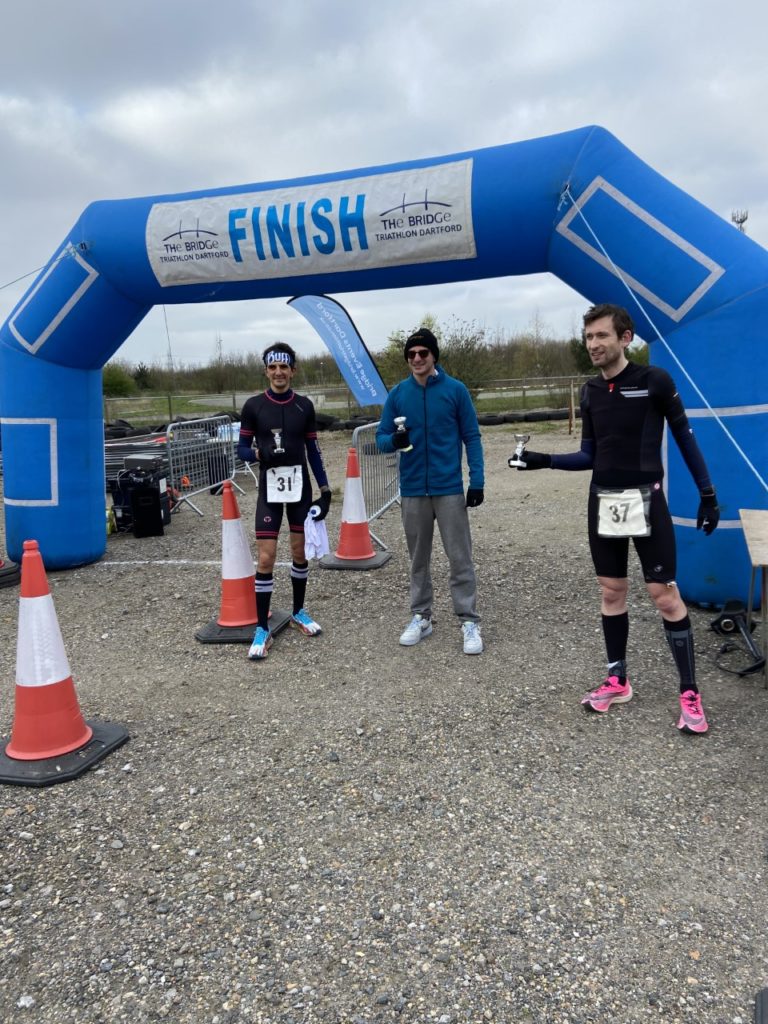 At the Smugglers 10K, Henry Cox was 1st Harrier to finish, taking 9th place in 38:32 and soon followed by his father, Simon Cox, who won the VM60 category in 44:40. This was a family outing as Julie Cox raced her first run for the club in 1:00:21.
Also this weekend, on Easter Saturday, Ian Stokes ran the Dorney Lake Easter Marathon in a time of 3:32:21. Ian's result in this officially certified race gives him the club record for VM60 category marathon distance by a clear five minutes. Congratulations, Ian, on a great effort! (The writer accepts defeat graciously.) Incidentally the course measurer was none other than ace course measurer Huw Jones, who measured the London Marathon course as well as the sub-two hour marathon course. He also happened to win the London Marathon in 1982 in 2:09:24. There's a target for you, Ian!
Well done to all who competed in these events. It's good to see races resuming and things all gaining momentum again racewise. Only a week to go till the first of the resumed training evenings at Birley's Field.