Swanley Park hosted the second race of the 2022-23 Kent Fitness League on 13th November. Canterbury Harriers were again runners-up in the women's team race to Sevenoaks AC, led again by Emily Collins who was fourth woman finisher. The other female scorers were Claire Pluckrose, Barbara Wenman and Katriona Sharp. The club came sixth in both the combined and men's team races, with the male scorers being Roddy McLachlan, Ben Parmar, Fiouse Corbeil, Henry Cox, Greg Norman, Jon Solley, Colin Kent and Chris Morrison (making his league debut).
Steve Reynolds became the second Harrier man, after Steve Clark, to pass 100 finishes in the league since the 2001-2002 season (i.e. all seasons covered by the KFL website). At the other end of the KFL experience scale were debutants Chris Morrison, Mike Jefferies-Pottle and Nicky Leatherbarrow.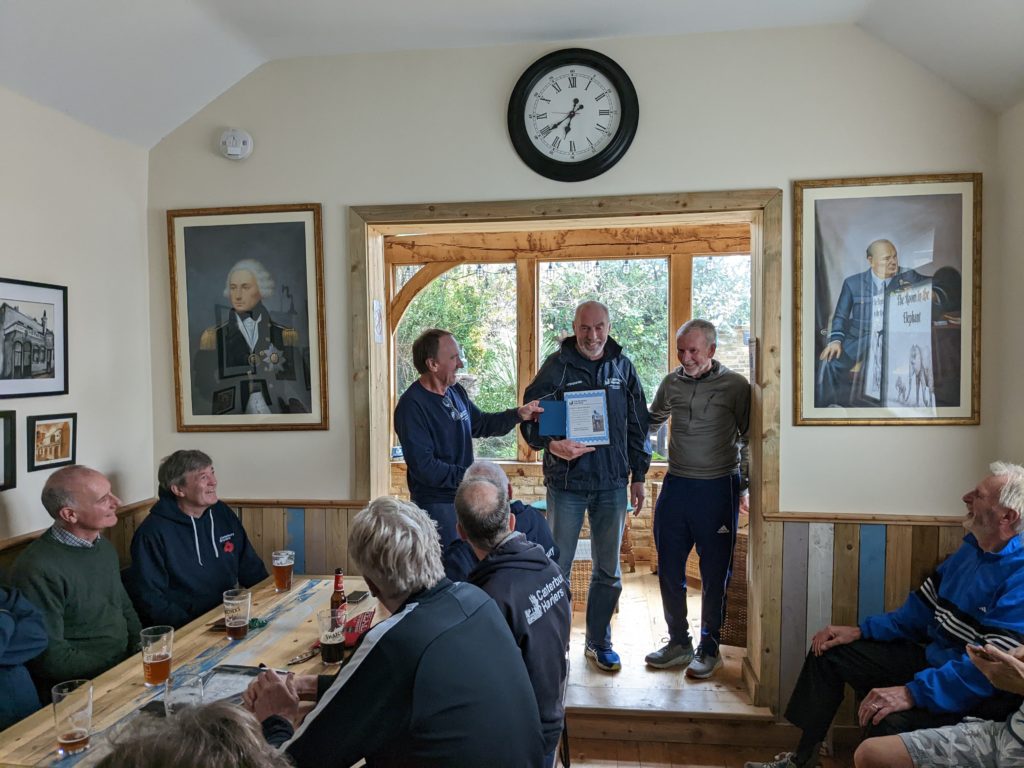 There are race day photos in the gallery.
46 Canterbury Harriers finished
Full results are on the KFL site.
Robin Bell of Plumstead has produced a video of the race: